Candor Recording is a new breed of music recording studio for today's modern needs and the way recording engineers and mixers now work.  As a hybrid studio of digital and analog, we embrace modern digital recording and the new ways it has opened up producing and creating music while also using new and vintage analog gear and microphones to shape our desired sounds.
Having owned studios in Los Angeles and Atlanta, producer Ryan Boesch brings home over 25 years of professional recording experience to the Tampa Bay area and opens his creative space to all outside producers, engineers and artists.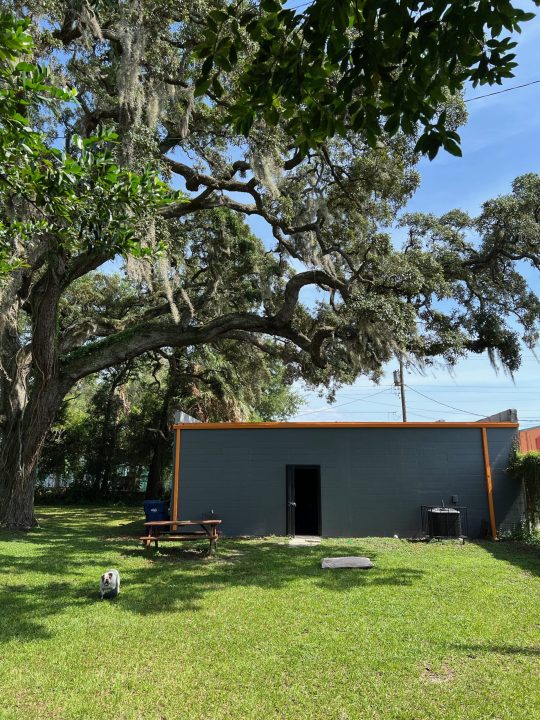 Candor is a privately owned & secluded studio in a 2500 Sq Ft stand alone building with a comfortable control room and large separate tracking room to accommodate numerous musicians.  We have an extensive collection of some of the best analog and digital recording equipment the industry has to offer.  Everything from top of the line microphones, preamps & outboard gear, to converters, software & monitoring.
Along with pro recording gear and microphones we also have a nice collection of new and vintage synths, keyboards, drum machines, guitar pedals, amplifiers, and other instruments and obscure toys for you to get creative with.  If you need something that we don't have I'm sure we can find it for you.  Checkout the gear list for the studio and feel free to contact us with any questions.
The Tampa Heights area offers some of the best food the city has to offer. With Ybor City and Tampa's downtown Riverwalk close by there's no shortage of places within a mile or so to choose from.   The studio also provides safe and secure gated parking.